| | |
| --- | --- |
| | Boost : |
---
> -----Original Message-----
> From: boost-bounces_at_[hidden]
> [mailto:boost-bounces_at_[hidden]] On Behalf Of David Abrahams
> Sent: Monday, November 22, 2004 2:45 PM
> To: boost_at_[hidden]
> Subject: [boost] Re: Logo... and page design.
>
>
> "Peter Dimov" <pdimov_at_[hidden]> writes:
>
> > David Abrahams wrote:
> >> Rene Rivera <grafik.list_at_[hidden]> writes:
> >>
> >>> I think that's what both Joaquin and I are saying. Boost
> by itself,
> >>> I think, is recognizable all by itself. Many people already know
> >>> what it is, well at least many in the developer
> community. I don't
> >>> think we need the C++ to be explicitly there. And trying
> to put it
> >>> there causes all kinds of problems because one ends up
> doing other
> >>> things to make it fit in, re: the "/".
> >>
> >> I kind of agree. Iconography.
> >>
> >> Hmm.
> >>
> >> I think it's worth pursuing the idea of
> >>
> >> boost/
> >>
> >> where the slash is actually a rocket ascending. I tried to convey
> >> that with an earlier attempt but it probably didn't communicate.
> >
> > I'm not a logo expert by any stretch of the imagination... but it
> > seems to me that if you have a rocket, you don't need the text
> > "boost". The rocket is the logo. It needs to have some
> unique visual
> > features that establish its identity as the "boost/C++" rocket, of
> > course.
>
> Interesting. But every logo I've seen includes the name of
> the entity it stands for somehow. Even if the rocket isn't
> part of some "Boost" text, you need to choose a font for
> "Boost" and decide how it sits next to or below the rocket.

Well, what about the Nike "swoosh?" But just so I don't come off as a
useless kibitzer, I've attached an attempt. Probably too busy with the
effects (just wanted it to look reasonably good for a quick knock-out), but
the basic idea could easily be reduced to something very simple. And if
someone's already submitted something like this, I apologize; I'm on a dead
run right now, and don't have time to read the whole thread or look at more
than a few of the submitted logos.

I worked from two basics: an abstraction of the meaning of "boost," which I
implied with the up-arrow shape, shadow-duped to imply comic-book-style
upward motion; and the doubled plus-signs, which seem to me to convey both
"boost" and a connection with C++, while not requiring any reading, per se
(I'll argue that to a C++ coder, the increment operator is pretty well
iconic already, probably so in some sense even to a non-coder).

I would agree with the comments (don't know who made them originally) in
favor of simplicity, but would remind everyone of the obvious Einstein
quote. Incidentally, if you really want a good idea of what logos are out
there, just go to any major library that has the current trademark database
in its government documents section (at least, this is true in the US) and
start looking up companies to see what they trademarked. Incidentally, the
IBM trademark is a really interesting one in terms of exactly what it covers
(and what they've sued over in the past), especially since it's exactly the
opposite kind of trademark, and probably the one Dave first thought of when
he made the remark concerning logos always having the product or company
name included; the IBM logo *is* the company name (with some interesting
flourishes--see the actual phrasing of the trademark application <g>).

Reid

---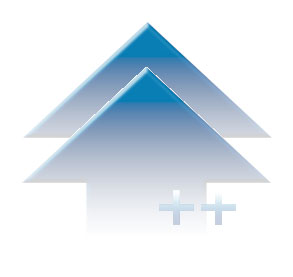 ---
Boost list run by bdawes at acm.org, gregod at cs.rpi.edu, cpdaniel at pacbell.net, john at johnmaddock.co.uk