| | |
| --- | --- |
| | Boost : |
---
Rene Rivera <grafik.list_at_[hidden]> writes:

> http://redshift-software.com/~grafik/boost/logo.htm
> Boost Logo

All I see there is:

And there are no clickable links. But if I go to
http://redshift-software.com/~grafik/boost/more/ I can browse what I
presume you've done there.

I'm not fond of any of these. They're all still trying to do too
much, IMO. Too many fonts, and too many design elements that don't
make sense to me. For example, what's the point of the circle around
the angle brackets? And why do they poke through the sides of the
circle?

In my suggestion

boost/
C++

The slash followed boost and boost was lowercased because it
corresponds to what we write when we #include boost headers. If
you're going to upcase boost and move the slash, the slash may as well
be dropped. Putting C++ in typewriter font doesn't make any sense to
me either. We never write that in our programs. Do you regularly
increment variables named capital `C'?

Logo design is really, really hard. But if you take a look at the
really effective ones (Apple, FedEx**, Coke, UPS, ...) they do basically
one simple thing. It's much better to err on the side of minimalism.

(**) FedEx is really subtle. See the arrow?

Here's an attempt to add interest to my previous logo. I have really
poor image editing tools, so I couldn't do a great job with it, but
maybe you get the idea.


-- 
Dave Abrahams
Boost Consulting
http://www.boost-consulting.com

---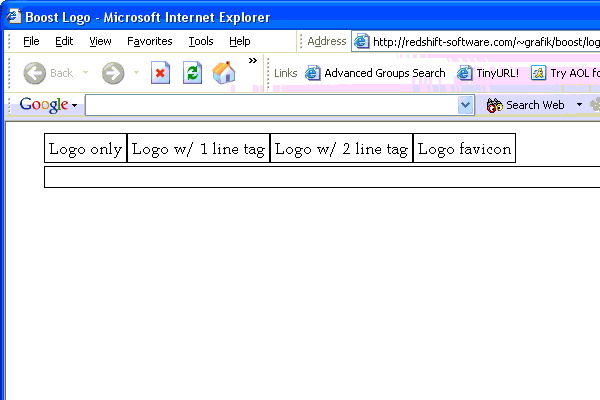 ---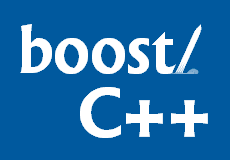 ---
Boost list run by bdawes at acm.org, gregod at cs.rpi.edu, cpdaniel at pacbell.net, john at johnmaddock.co.uk