| | |
| --- | --- |
| | Boost : |
---
Jonathan Turkanis wrote:
> Hi all,
>
> I have an idea for a boost logo, but I'm having trouble drawing it: a car
> battery, labeled "Boost", with both poles marked positive (+). Booster cables
> would be a nice touch.
>
> I'm attaching my sketches. Maybe someone could do a better job than I have.

Well, don't think I did. But it was fun modelling.

( The list did not except the PNG version so this is JPEG compressed. )


--
Tobias


---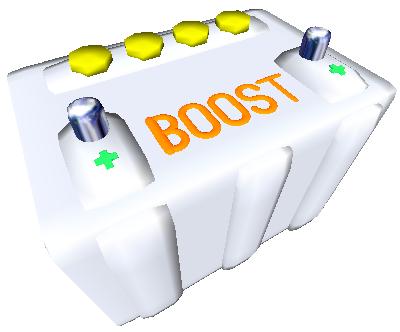 ---
Boost list run by bdawes at acm.org, gregod at cs.rpi.edu, cpdaniel at pacbell.net, john at johnmaddock.co.uk